The bass drum ring is a professional, practical, and visually appealing solution for drummers. Its design focuses on making your drumming experience even better, and here's how: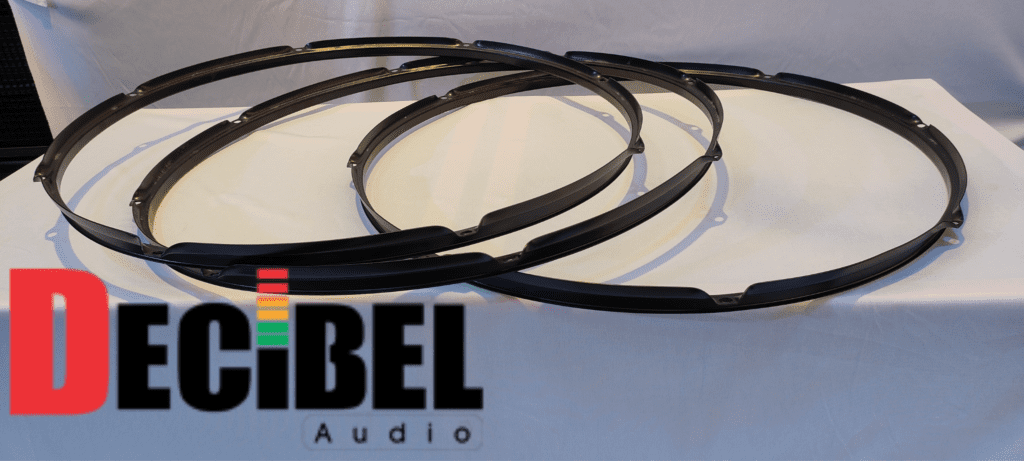 Easy Installation and Usability: Whether you're a seasoned pro or just starting out, the bass drum ring is incredibly easy to install and use. No complex instructions or tools required – simply attach it to your bass drum, and you're good to go. Say goodbye to the hassle of complicated setups and hello to more time playing your drums.
High-Quality Materials: We understand the importance of durability when it comes to drum accessories. That's why our bass drum ring is crafted using high-quality materials that guarantee longevity and resistance to wear and tear. You can trust that this accessory will withstand the rigors of your drumming sessions, ensuring it can be your reliable companion for an extended period.
Volume Reduction: Are you worried about disturbing the peace or annoying your neighbors with loud drumming? The bass drum ring comes to the rescue! It's designed to reduce volume, making it particularly advantageous for beginners who want to practice without causing a racket. You can hone your drumming skills without worrying about noise complaints.
Environmentally Friendly: We care about our planet, and so should you. The bass drum ring is an environmentally friendly product, adding to its overall value. By choosing this accessory, you're making an eco-conscious choice that aligns with today's sustainable lifestyle trends.
Looking for the perfect gift for a drum instrument enthusiast in your family or among your friends? The bass drum ring from Decibel Audio Kenya is an excellent choice. Its professional design, practicality, and eco-friendly nature make it a thoughtful and valuable gift for anyone passionate about drumming.
The bass drum ring is a game-changer for drummers, whether you're just starting your musical journey or you're a seasoned professional. Decibel Audio Kenya, located at Luthuli Avenue in Nairobi, Kenya, is your trusted source for this remarkable drum accessory. Don't miss out on the opportunity to enhance your drumming experience with the bass drum ring – visit our musical shop today and explore the world of rhythm like never before. Your neighbors will thank you, and your drumming will soar to new heights!